Rome attracts tourists not only with beautiful sights, but also with all kinds of entertainment. Endless walks around the city and enjoyment of the picturesque nature, excursions and visits to restaurants can be complemented by trips to night clubs and shopping.
A popular place of rest for tourists and locals is visiting the Gilda disco, which is considered one of the largest in the city. An excellent place for relaxation with two dance floors, a cozy relaxation room and a trendy bar. In Rome, there are many nightclubs that offer a good rest at night, and during the day they organize concerts, exhibitions and presentations, showing movies.
Tourists can also visit the music club Escopazzo, where you can listen to alternative music. It's amazing that they serve delicious snacks and various drinks, and every visitor can perform on stage and introduce others to their creativity. Guests of the city are attracted by the modern Alien disco, where the most unusual parties are held. The interior design in the oriental style is perfectly combined with rock concerts and performances by fashionable DJs.
Those tourists who love and appreciate comfort can be offered 5-star Rome hotels in the center with cozy rooms. After visiting popular places in the city, it is so nice to return to the room, take a bath and sink into the sweet bliss of sleep.
A distinctive feature of night clubs in Rome is their diversity.
This is expressed in the interior design, as well as in the quality of the music presented there. If you want to experience incredible feelings, welcome to the Radio Londra club. The interior design of the nightclub is shocking at first, because everything here resembles an old military bunker. But guests quickly get used to it, as the inside has an amazing atmosphere, great music plays, and local bartenders offer exquisite drinks and food to choose from.
But not only modern and fashionable clubs attract fans of music and good rest. Old clubs are still working in Rome. One of them, Piper, was opened in the middle of the 20th century and still gathers guests, offering interesting musical programs. Pleasant, tastefully selected music sounds here, good sound quality pleasantly caresses the ears, and a selection of delicious drinks is offered. One gets the impression that Italians really know a lot about vacations and can offer a lot to vacationers who will definitely not be bored.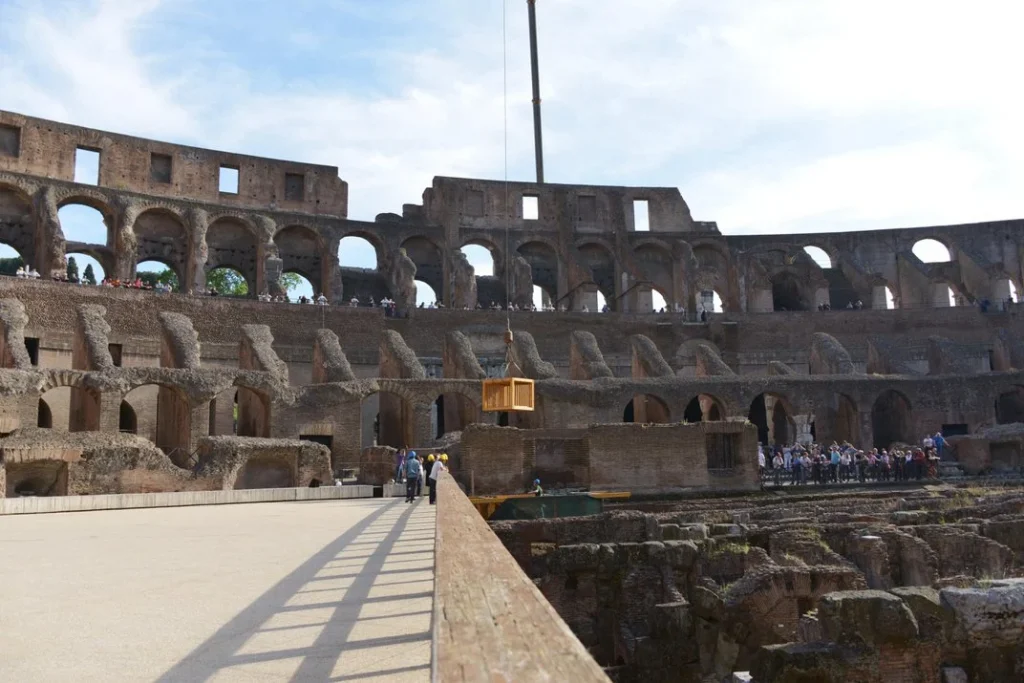 Natural selection of hotels from A to Z
Often, many people are quite wrong, claiming that it is simply impossible to find a suitable overnight stay while traveling abroad on your own, that is, without the help of intermediaries in the form of a travel agency. In fact, in the 21st century, such claims seem a little ridiculous, and those who reported them – lazy. Not only that all the addresses and contacts of the hotel are available on the Internet today, but you can also book rooms there, saving significant amounts of money and a couple of bundles of nerves.
Sites such as ostrovok.ru are specially created by guides to find the best and most affordable hotel options. However, about everything in order. Suppose we decide to go on a trip. First of all, it is necessary to choose the place of deployment – the country that we will go to study. Let's imagine that you decided to stay somewhere in a hot climate. In this case, we will look for a country with a suitable climate. What does this mean if you need to book a hotel? You go to hotel guide sites and enter your requirements there. In this case, it will be an air conditioner, a refrigerator, a shower – at least what you will need in hot countries. Without it, it will be difficult to have a full rest in places where the temperature exceeds +30 degrees.
Next, we consider the following important points. Every guest house should have a doctor's office – it is absolutely clear that this service will cost money, but living in a hotel and realizing that your health is under control in case of questionable situations is simply necessary. As a rule, every hotel has a doctor's office, but in five-star hotels it will for some reason be cheaper or already included in the cost of services paid for together with the room. This is explained by the fact that you rent this hotel yourself, without agents who have money from you – in this case, a travel agency.
Moreover, as indicated by the site ostrovok.ru, the fee for the room to the host of the hotel or the owner of the guest house will be much lower than the price you will pay to the agency. It is very important to take into account the fact that not in all countries the status of hotels is determined by stars. Sometimes the "stardom" of hotels is measured by letters. The most common are A, B, C, D, E. This type of hotel marking is most often used in Greece, Albania, and some countries of the former USSR.
Next, it is important to pay attention to the level of service. Often, the site provides reviews of a particular hotel. Any guest house should provide a constant change of linen, cleaning of the room, the opportunity to eat in the hotel – breakfast and lunch, tomorrow and dinner or only breakfast.