I am an avid trekker and have been to India several times, including some really difficult ones. I have been to Ladakh several times and on my last trip I went on a hike to Stok Kangri. Walking Stok Kangri was surreal and I fell in love with the place. But I have always wanted to go to Chadar, one of the most difficult routes in Ladakh. (For those who don't know Chadar means blanket in Hindi, and hence Chadar Trek means walking on a blanket of a frozen river.)
Track India
Finally, I had an opportunity, and I was not going to miss it. With a few trekking buddies, I went to Ladakh in mid-January to get to know Chadar personally.
My Chadar Trek Experience
It's been almost six months since I went on the Chadara Expedition to Ladakh, but I still can't get it out of my head. The experience was just amazing. The Chadar Trek takes you through the remote Zanskar Valley, across the frozen Zanskar River.
In winter, most of the mountain passes of Ladakh are blocked due to heavy snowfall. Walking along the frozen Zanskar River is the only possible route for the locals to make contact with the outside world. The route has been used even since the Tibetans first settled in Ladakh almost 1,000 years ago.
Most of the hike takes place only along the frozen Zanskar River. We had a 14 day trek that included 4 days of acclimatization to the weather and lack of oxygen. It is very important that you acclimatize before starting this difficult journey. This is one of the most difficult routes in Ladakh and you will have to face many dangers on your way through the valley.
On most days of the trek, we traveled only along the frozen Zanskar River. But we were lucky that we didn't have to use our ice climbing equipment at all, as the ice sheet was quite thick even at this time of the year.
The highlight of my experience for me was watching the locals as they made their way across the river with considerable ease. Watching them walk the hard way carelessly is something I will never forget.
On this 14 day India trek, we made our way through some amazing places, some of which left me completely mesmerized.
Some India Hike Tip
As a traveler who has had firsthand experience of trekking in Chadar, I would advise you to take the trek as soon as it opens which happens around January 15th. The Chadar expedition opens from January 15 until the end of February. In January, the temperature is really low, which means that the Zanskar river remains completely frozen. There are no water holes, no thin layers of ice. This makes travel much easier.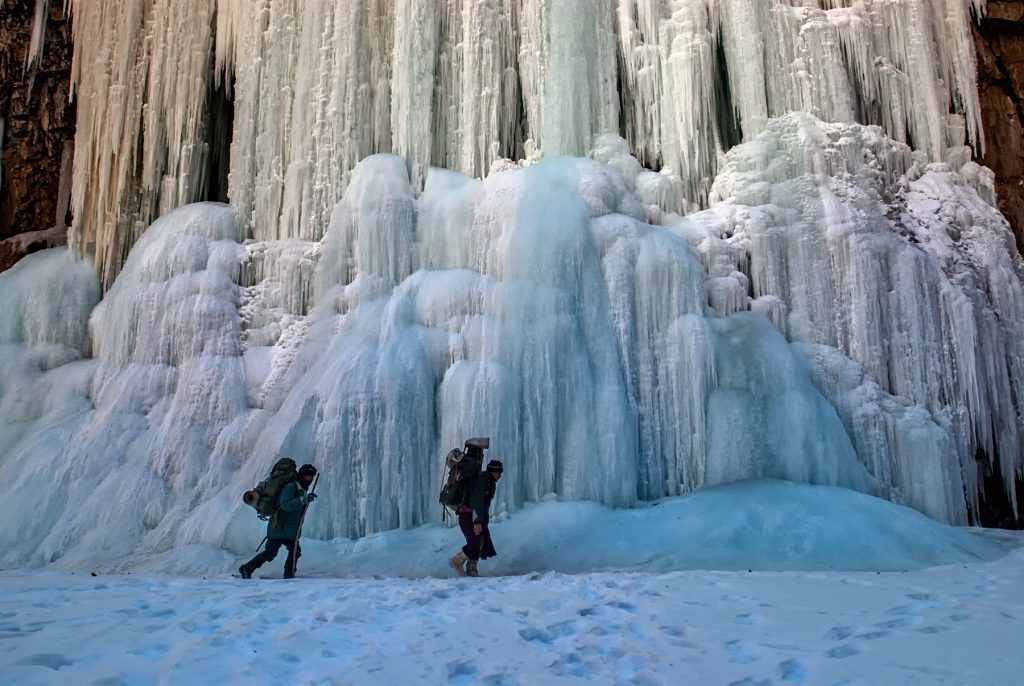 Also, don't forget to book a transporter for your Chadar expedition. On this long expedition, you have to carry a lot of luggage, which can take a lot of things from you. It is better to take a transporter with you.
As for the price, it can be over Rs 50,000. It really depends on the tour operator you book your trip with.
Divy is an adventurer, aspiring photographer and writer. He has been on various tourist routes and many unusual places in India. His passion is to explore all the unusual destinations in India.